Client
CSR Hebel is Australia's leading manufacturer of Autoclaved Aerated Concrete (AAC), a lightweight masonry product in panel or block form that is widely used in the building industry all over the world today. They recently undertook the task of expanding their production capability through construction of a new manufacturing facility in Somersby on the Central Coast of NSW.
Challenge
When initial designs were received from an equipment manufacturer, CSR Hebel engaged Simulation Modelling Services (SMS) to conduct an independent modelling based review to ensure that the design of the new facility would achieve their desired outcomes. Partnering with CSR Hebel, SMS simulated the factory to test whether the new facility had the ability to meet performance requirements.
Key performance criteria the modelling system had to evaluate included:
Factory throughput
Utilisation of storage space
Capability to accommodate the desired product mix
Solution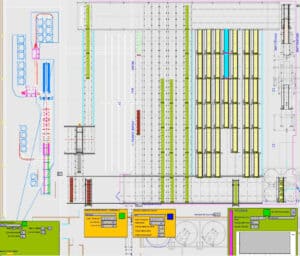 Working collaboratively with CSR Hebel, SMS simulated the proposed design of the new factory using Arena simulation software. Review of the simulation outcomes clearly demonstrated that the proposed design couldn't meet the required performance criteria.
SMS were then able to work with CSR Hebel to identify options, quantify performance of those options and assist in the redesign of the factory to get to the point of achieving required outcomes.
Outcome
Utilising the problem solving skills offered by SMS and enabled by simulation, CSR Hebel were able to avoid the major catastrophe of investing in building a new manufacturing facility which couldn't meet their production requirements.
For more information on this case study or if you would like to talk to us about a similar project please contact SMS on +61 2 4926 1500.