Senior Acoustic Consultant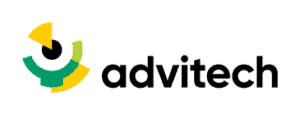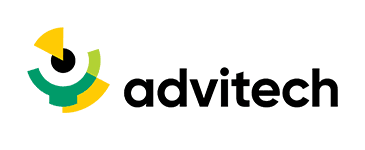 Senior Acoustic Consultant
Advitech is seeking an experienced acoustic professional to contribute to the company's growth in Environmental and Industrial Acoustics.
Responsibilities
Effectively scope projects, and help customers understand requirements with regards to assessment or management of acoustic impacts

Undertaking noise and vibration monitoring and impact assessments for a range of industries

Conducting technical review of reports, acoustic modelling and fee proposals

Designing noise and vibration mitigation treatments and preparing management plans

Managing projects and relationships with key internal and external stakeholders

Managing relationships with existing clients and developing new business relationships

Mentoring and coaching other staff members
About You
To be successful in this role, you will meet the following essential criteria:
Relevant tertiary qualifications, ideally in Acoustic Engineering (or related discipline), with at least 5 years' relevant industry experience in environmental acoustic assessment

Technical competency with recent experience in undertaking acoustic modelling and preparation of acoustic assessments across a range of sectors and project scales

Good organisational skills and a demonstrated history of successful project management

A passion for innovative solutions and service excellence

Demonstrated ability to maintain existing client relationships and create opportunities for growth

Good interpersonal skills, the ability to work collaboratively within a team, and a desire to provide mentoring and coaching to other staff members

Previous experience or a willingness to engage with other technical streams including Air Quality Impact Assessment would be highly regarded
About the Position
Position Type: Permanent, Full Time
Reports To: Lead Scientist (Digital Environments)
Benefits of Working Here
Advitech provides high-level engineering and environmental services, advice, and management across sectors. We believe it's our people that set us apart from the competition. We seek passionate and qualified professionals who share our commitment to helping our clients achieve their operational goals.
When you work for an Emergent Group company you become part of a team of people committed to applying science and technology solutions to the world's biggest challenges.
We do our best to maintain a healthy, collaborative and friendly work culture, where individuality and difference are respected and all voices are heard.
The wellbeing of our people is our top priority. We offer great benefits including flexibility of working arrangements and career development opportunities.
To Apply
If you have the legal right to work in Australia and are looking for a company with an enviable culture, please send us your resume and a cover letter addressing how you meet the requirements for this role.

We are a 2022 Circle Back Initiative Employer – we commit to respond to every applicant. We appreciate the time and effort it takes to prepare and submit your application. As a Circle Back Initiative Employer we are committed to reviewing and responding to every applicant. We don't just contact the short-listed candidates, or leave you wondering.
Position Reference # 2022_A10
More Information
For more information regarding this position, call Advitech on 02 4924 5400.